Welcome to GP Sales and Promotions!!
Branded Promotional Merchandise is the most Cost-Effective method for businesses to Market their Products and Services. They are proven to be one of the most effective advertising media available. Branded Merchandise is tangible, useful and highly targeted to the audience they reach. They deliver the highest rate of reach, recall and return on investment in the advertising industry.
Retain and Inspire through Employee Recognition. Marketing and Incentive products can reward employee achievements and inspire action. They can be used to celebrate milestones and reinforce critical messages. Companies that implement employee rewards and recognition programs experience a reduction in staff turnover, while increasing productivity.
G P Sales and Promotions offers over 700,000 top quality marketing and incentive products and branded merchandise selections. Whether you are looking for a specific item or just browsing for ideas, our site is your one-stop shopping source. Put our knowledge about trends and products to work for you.
We provide customized, relevant recommendations to fit your needs.
Motivate your employees, increase your brand recognition, we can help you with that.
We love what we do. . . .so will you!
Featured Item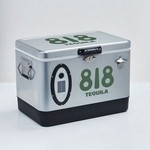 54 Quart Steel Cooler w/Bluetooth Speake...
Bring the party with you to the barbecue, beach, or camp site with this cooler that has built-in Bluetooth-compatible speakers. Includes 54 quart cooler and auxiliary cord with two high-powered speake...
$231.00 - $237.00